Russia to Start Mass Deliveries of Coronavirus Vaccine Next Month
1 min read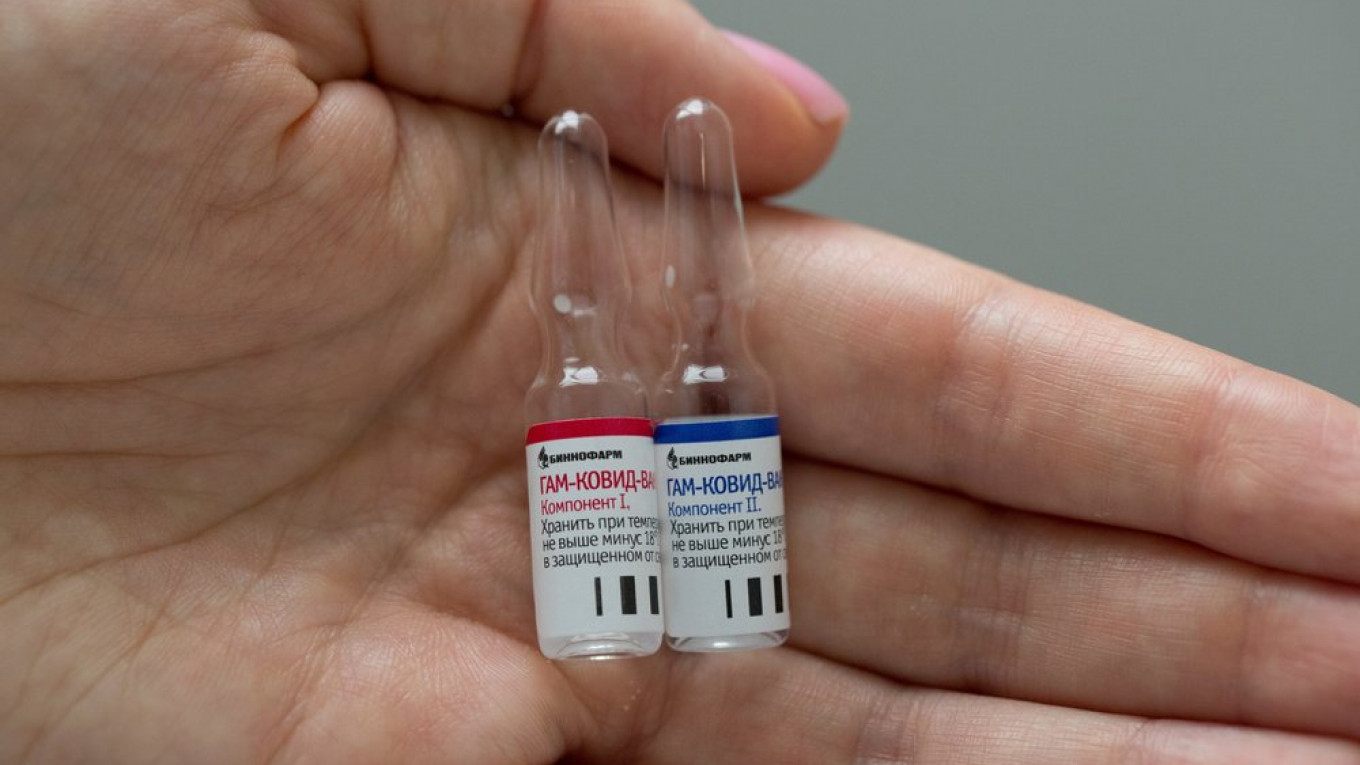 Russia plans to begin the first mass deliveries of its coronavirus vaccine in September, Health Minister Mikhail Murashko said Monday.
Russia has registered the Sputnik V adenoviral vector-based vaccine and is touting it as the world's first despite it not having undergone large-scale trials to prove its safety and effectiveness. Russia is one of several countries racing to develop a proven vaccine against the disease that has infected 25.4 million and killed more than 850,000 people worldwide.
"First deliveries in large quantities will begin in September," Murashko was quoted as saying by the state-run TASS news agency.